School Directions
1000 S. Ann Street
Mobile, AL 36605
Phone 251-221-1155 Fax 251-221-1151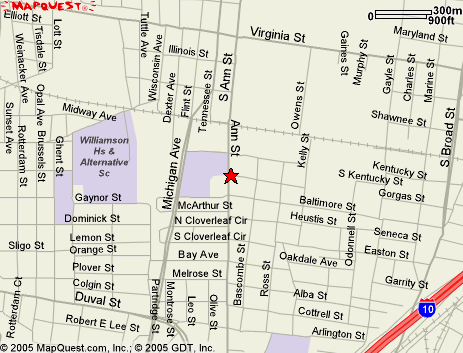 About the School
The Craighead Pledge
I pledge allegiance to Craighead, my school. I pledge to be an honest and helpful person. I promise to do my part to keep our building and campus clean and neat. Most of all, I pledge to be the BEST student I can be so that my parents and teachers will be proud of me and I will be proud of myself.


---
Our Beliefs
All students at Craighead can learn.
Each student will be provided opportunities that will prepare him/her for a life-long educational journey.
A hands-on, motivated learning atmosphere will be provided as well as a variety of instructional approaches so that each student's needs are addressed.
Teachers, faculty, staff, and community members will provide a secure, stimulating atmosphere for the students at Craighead Elementary.
Students will work together to succeed in conjunction with the state of Alabama requirements.