School History
Craighead Elementary School, located at 951 Michigan Avenue, was established in 1943. The school was named in honor of Erwin T. Craighead, former editor of the Mobile Register, for his great interest and many contributions to the cause of education. The school has undergone many changes during its existence. Although Craighead opened as an elementary school serving grades one through five, it housed B.C. Rain students during the 1962-63 school year while the present B.C. Rain High School building was under construction. It also housed middle school students for several years before it closed at the end of the 1981-82 school year.
The Craighead Elementary School building served a two-fold purpose for the Mobile County School System for the next 6 to 7 years. The north wing of the building housed a Head Start Pre-School Program, while the south wing housed the Central Receiving Facility for the school system.
During the 1988-89 school year, the decision was made by the school system to reopen Craighead as a K-5 elementary school. Craighead was re-opened to house the students who would be displaced from
W.H. Council Elementary School, which was to become Mobile's first elementary magnet school, as a part of the settlement of the long standing Birdie Mae Davis desegregation lawsuit.
In September of 1989, Erwin T. Craighead Elementary School re- opened in the partially renovated original Craighead Elementary School building. Renovations were completed during the 1989-90 school year. The following September, Craighead was fully occupied and served the newly created Craighead attendance zone. Craighead currently serves 650 students in pre-kindergarten through grade five. Craighead has grown with the community and now stands with fifty classrooms, a media center, computer lab, cafeteria and gym.
Craighead now services pre-kindergarten through fifth grade. Craighead is proud to build on the heritage of its past, to prepare its students for a brighter future
School Philosophy
The faculty and staff of Craighead Elementary School believe that students come to school with inquisitive minds and a desire to learn. We believe that it is our obligation to keep this curiosity alive as we enrich it with an enthusiasm to learn. We believe that children should be loved, reassured, and encouraged to meet their maximum potential.
The total child is the focus at Craighead. We recognize the need for parental involvement and work toward the enhancement of the bond between school and home. The need for community involvement and parental support are seen as critical areas for growth and devel- opment while in school.
It is recognized that the teacher plays a vital role in the development of the elementary school child. Craighead teachers believe in the worth of all children and provide experiences to meet these varied needs.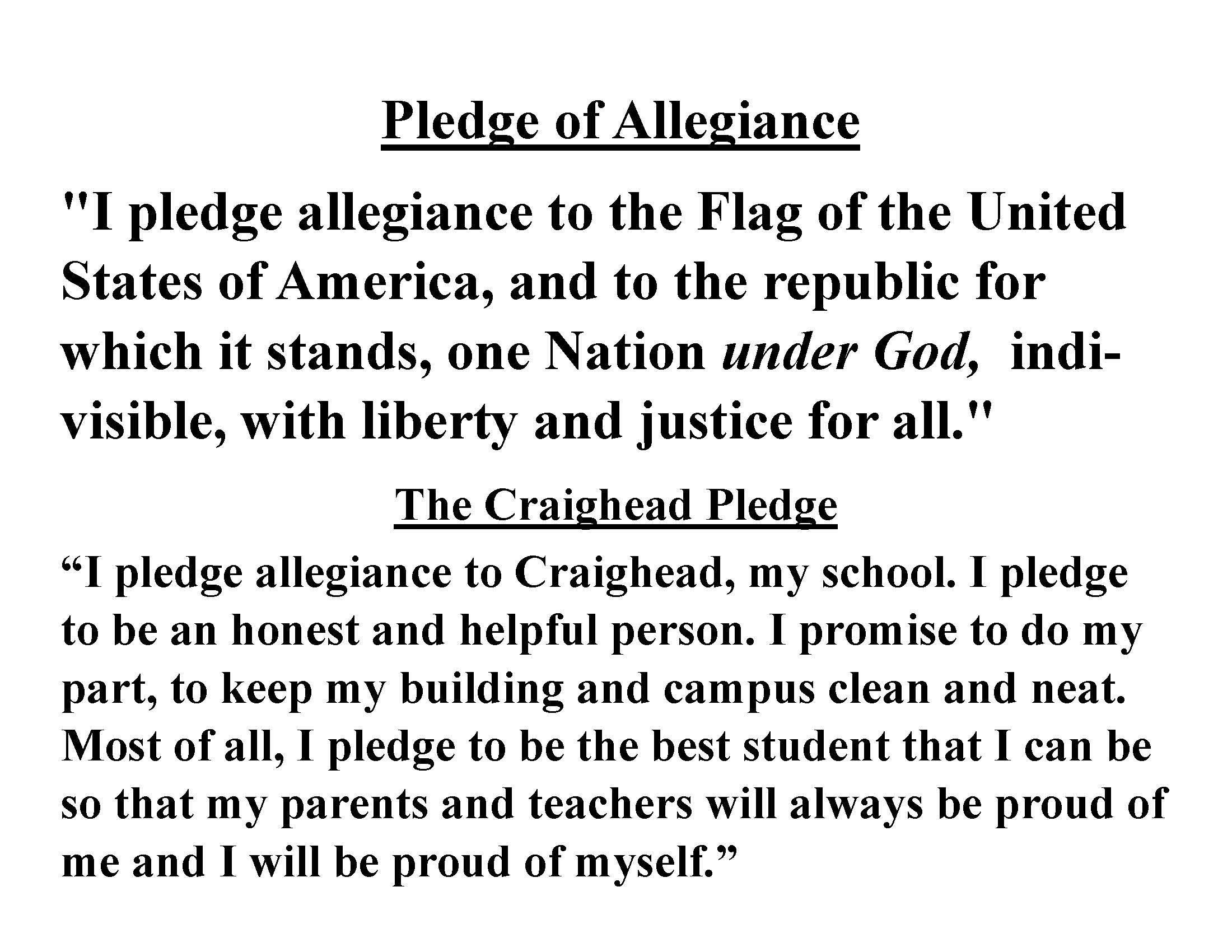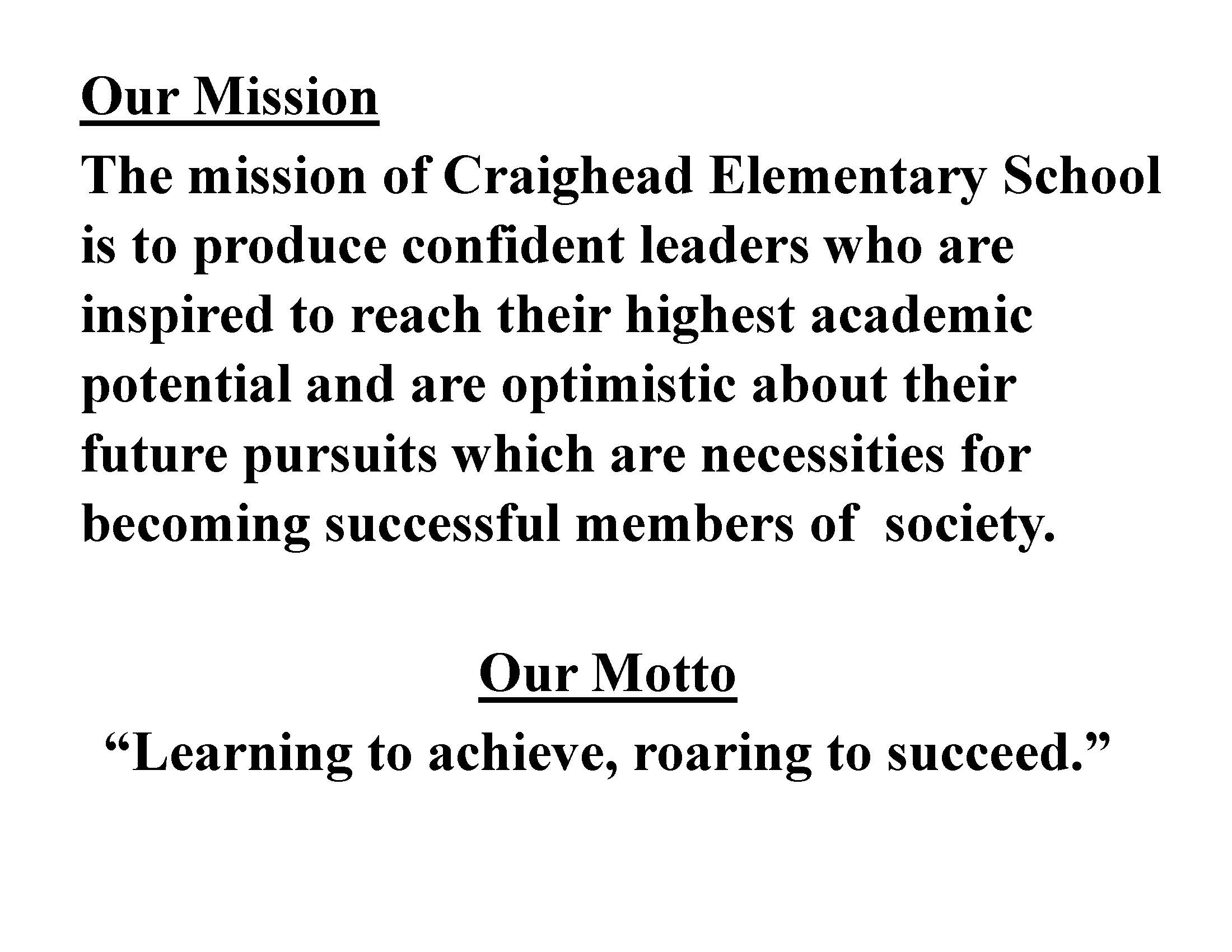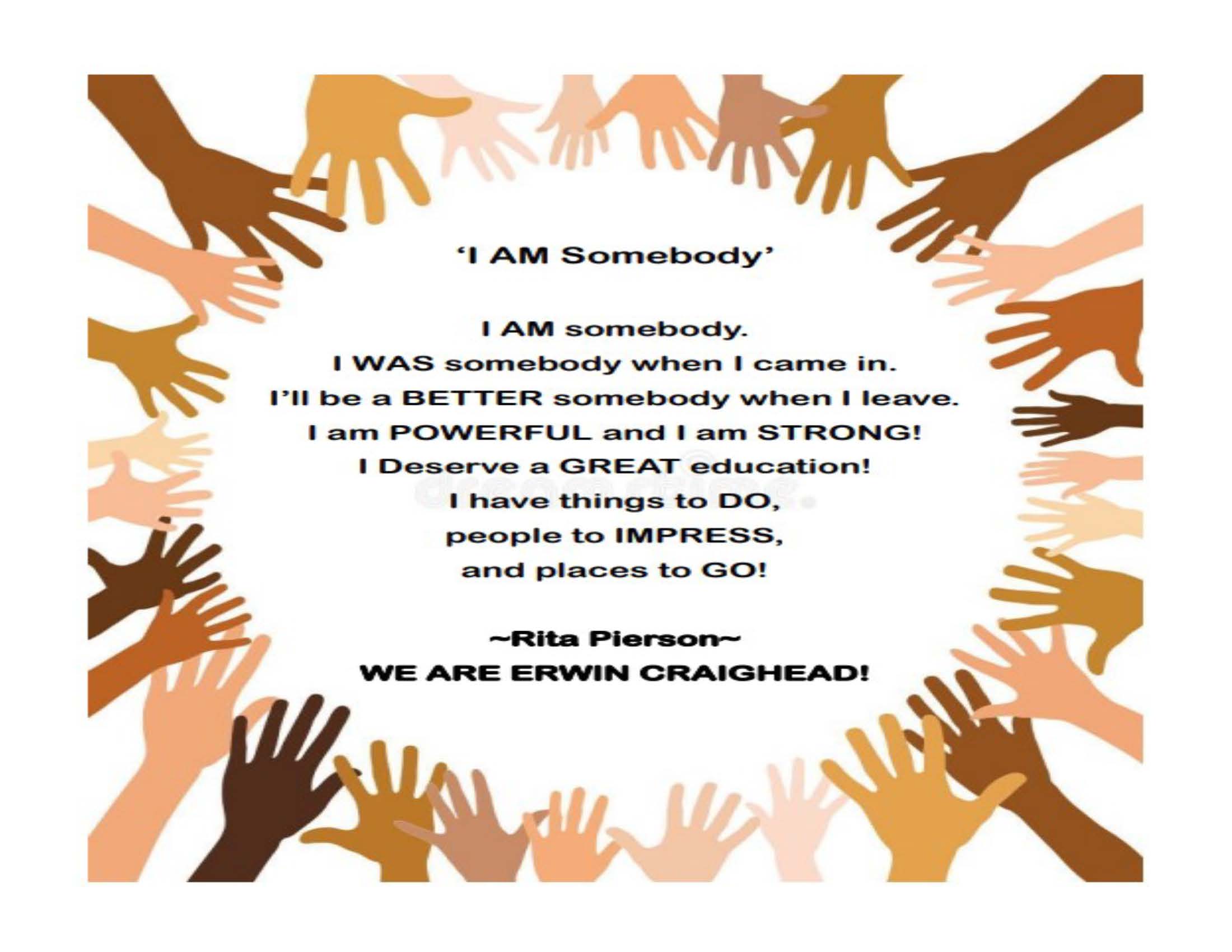 Our Beliefs
---
All students at Craighead can learn.
Each student will be provided opportunities that will prepare him/her for a life-long educational journey.

A hands-on, motivated learning atmosphere will be provided as well as a variety of instructional approaches so that each student's needs are addressed.

Teachers, faculty, staff, and community members will provide a secure, stimulating atmosphere for the students at Craighead Elementary.

Students will work together to succeed in conjunction with the state of Alabama requirements.